Assalamualaikum and annyeong!!
Hahh tau tak pasal drama
Reply 1997
ni??? Mestilah ini korean drama. Kalau tak tau mehh sini saya nak cerita. :)
Honestly, the main reason why i watch this drama is HOYA. Yes, infinite hoya. Well i'm an inspirit right (shut up flower boy band yang ada L tu tak pulak kau tengok ya). It just that hoya tu my second bias after lee sungyeol kat infinite. Lapas tu ai dapat tau pulak yang hoya bawa watak gay dalam cerita ni. Apa????? Haaa amik kau terus search pasal this drama and start watching it. Hehehe.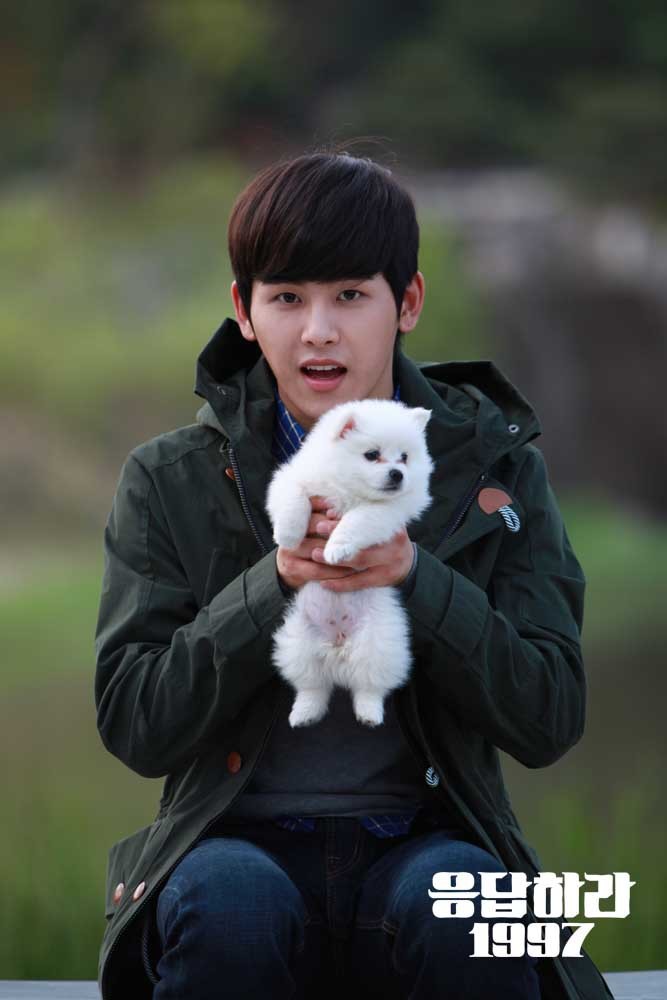 Kang Joon Hee (Hoya)
I have no idea pun yang the main actress is APink Eunji. Haha.Walaupun agak susah nak cari tengok cerita ni online sebab all the links seems not working properly, dapat jugak saya habiskan drama ni dalam masa tiga minggu :D
I'm watching it online at dramafire.com . Kat memana website pun dia punya sinopsis pendek je. Saje je bagi orang curious what is this story is all about.
Sinopsis
A sitcom about the entertainment society around 1990. It tells the story of 6 former high school friends from a school in Busan who meet again in 2012 and brings back memories to 1997 when they were still high school students. Moving back and forth between the '90s and today, the story centers on the life of Sung Shi Won (Jung Eun Ji), who idolizes boyband H.O.T. and her 5 high school friends.
Kalau nak tau lebih, sila la merajinkan diri tengok this drama. Best cerita dia. Rugi kalau tak tengok. Basically this story is all about flashback of Sung Shi Won life in the high school. Shi Won ni die hard fan Tony Ahn H.O.T. Boleh dikatakan true fangirl la. This story really portray the abilities of a fangirl. All the fangirl yang tengok cerita ni confirm boleh relate to si Shi Won ni. And peminat H.O.T. mesti teringat masa zaman kegemilangan H.O.T. dulu kan.
Ehhh drama ni bukan pasal fangirl je tau. It's more to cerita kekeluargaan and friendship. Cerita pasal keluarga si Shi Won and kawan-kawan dia, first love. Ahhh yang penting cerita dia sangat sweet. Saya paling suka abang si Yoon Jae tu, sangat ambik berat pasal adik dia.
Satu lagi, disebabkan cerita ni banyak flashback, dari si Shi Won tu kecik sampai high school then ke college life. Buat kita curious bout many things. Kenapa ni, kenapa tu..
Ohhh i'm so curious yeahhhh.
Serious pandai betul director dia buat kita curious about who is Shi Won's husband.
Overall, it's a great story. Walaupun target market dia macam for the fans je kan tapi rasanya semua orang boleh layan je cerita ni. For any peminat IDOL yang berlakon dalam cerita ni, it's a bonus for you. Enjoy a great drama and seeing/support you idol at the same time :D
- klik
#mychurpchurp
ye sayang :D
SINI!
-